Home

/

What's the difference between waterproof and water repellent?
What's the difference between waterproof and water repellent?
I recently tried on a jacket that had a 15000mm water resistance rating and I wondered if our clients knew what that meant. We used to have a rain gauge in the garden which overflowed at 120mm so 15000mm seemed like A LOT of water!
The general rule of thumb when purchasing rain gear is that for every 1000mm in the rating, you should be able to stand out in the rain for 1 hour without the water seeping through.
These ratings are reflections of how the fabric fared in a waterproof test called the "Static-Column test." In the Static-Column test, a tube with a 1-inch diameter is placed on top of the fabric and slowly filled with water. At the first sign of leakage, the water's height is noted and becomes the waterproof rating. So, waterproof jackets with a waterproof rating of 5,000mm succumb to water leakage before a jacket with a 20,000mm rating.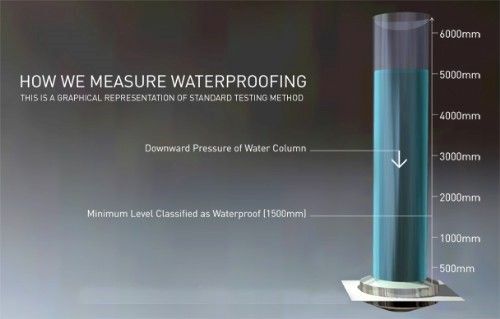 Apparel with waterproof ratings of 600mm – 2000mm would be considered to be BASIC. Moving up to 2000mm – 8000mm provides a HIGH-LEVEL of protection and 8000mm+ would be considered EXTREME and would be suitable for those people standing out in the pouring rain for prolonged periods of time.
There are all sorts of rules that apply before a garment can be called fully waterproof. When you see that a jacket is "water-resistant," it rarely means that it's "waterproof". Waterproof apparel features waterproof technology that water-resistant apparel does not. The truth is unless it's made of a non-porous material like rubber, no jacket is 100% waterproof. And, since rubber is non-porous, it's also not breathable -- or comfortable. However, it's important to keep in mind that some brands have higher standards than others so let us know how you need your clothing to perform and we'll make sure that we find you the right garment for your requirements as well as your budget.
The difference between water-resistant and waterproof is all in the construction. Water-resistant jackets and pants usually have a DWR (durable water repellent) finish on the exterior that repels moisture and keeps you dry in light rain or snow. If the jacket features a waterproof breathable membrane, laminate or other comparable waterproof technology, then it is usually considered waterproof. A waterproof jacket or pair of pants with a waterproof breathable membrane as well as all seams sealed is more waterproof than one with just a waterproof breathable membrane and no (or just critical) seams sealed.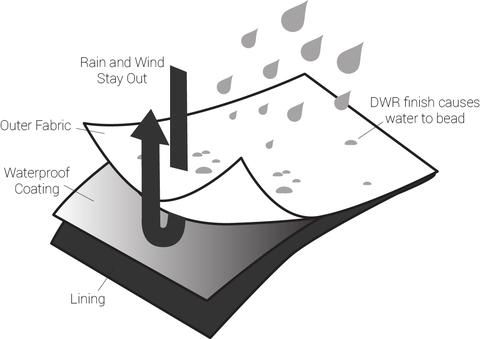 Even with a waterproof breathable membrane to protect you from moisture, you can still get wet if the seams of your jacket aren't sealed. Stitched seams are a major weak point in the construction of waterproof gear; they host a ton of tiny holes in the fabric where water can penetrate. That's why your waterproof jacket (or pants) should be either critically or fully seam sealed. "Critically seam-sealed" means only the upper body of the garment has sealed seams, leaving some seams vulnerable to leakage. "Fully seam-sealed" means all seams in the jacket are sealed for maximum water tightness.
There's a couple of ways seams can be sealed to keep water from sneaking through. "Taped seams" are sealed with a waterproof tape that provides a layer of protection from moisture. "Welded seams" are seams that are joined without stitching -- and even more resistant to water than taped seams. Welded seams utilize glue or sonic bonding to join pieces of fabric without the bulk or vulnerability of stitched seams.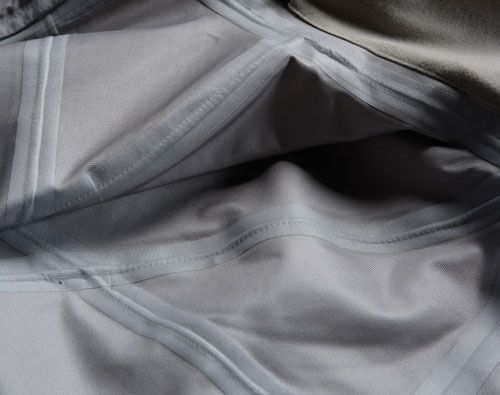 The above covers the basic things to look out for when considering what you need your apparel to do. Once again, if we know what you're planning on using your gear for, we can point you in the right direction. Call 0508 666897 or email us at promo@montys.co.nz and we will find the gear that is perfect for your needs.