REUSE and REDUCE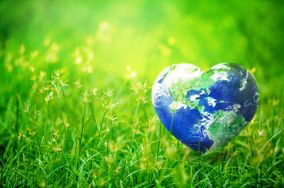 Celebrate Earth Day and let your company lead by example with environmental initiatives and show other businesses that you are environmentally friendly.
Being environmentally aware doesn't mean only choosing products that are manufactured from sustainable materials. Reusable promotional products replace the need for single-use plastic items and sends a positive message that aligns with your brand.
Earth Day seeks to highlight and promote efforts dedicated to the protection of the environment. It is an annual event celebrated worldwide where various events are held to demonstrate support for environmental protection. These initiatives are to end plastic pollution, to protect endangered species and to broaden, educate and activate the environmental movement across the globe.
Montys is very passionate about recycling and supplying our customers with eco-friendly alternatives. We have a fantastic clean and fresh range of eco products for any event or office. Whether it be reuseable cups, drink bottles, bags or bamboo pens.
Click here to view a great variety of products made from sustainable products like bamboo, wood, cork or cotton. Our Eco Collection brochure can also be viewed here.