Louise Burnie
set up Monty's of Torbay in July 1999 and built the business steadily over the next 3 years while juggling a new baby and a household full of animals. By July 2003 Monty's had grown and needed a name that reflected what we did a bit better as we had people guessing that we operated anything from a restaurant to a strip club! Louise works on the business to ensure that our systems are working efficiently so that your job can be produced quickly and accurately. She is also the chairperson of
Foster Hope
a charity she set up in 2010, as well as running a local community fruit and veg stand and little free library. In 2016 she was named as an inaugral
"Denizen Hero"
and in 2018 was a finalist in the NEXT Woman of the Year for her work within the community. She was also a finalist for the Trail Blazer category in the 2019 Auckland Zero Waste Awards.
Shelley joined the team in 2003 and handles all our accounts as well as customer service when required. She works Tuesdays, Wednesdays and Thursdays. Shelley is an avid bookworm, loves live theatre and likes ticking countries off on her travel bucket list.
Seona joined Monty's in 2012 and has a customer service background. Her role includes answering emails and phone calls as well as processing orders and tweaking artwork. Her attention to detail ensures that you will get exactly what you ordered when you need it. She loves spending time outdoors either hiking or camping with family and friends.
Kristal joined the Monty's team in 2019 as the office administrator. She works Mondays, Tuesdays and Fridays. She has a creative background in marketing, design and events. Kristal enjoys spending time outdoors, at the beach or with her young family.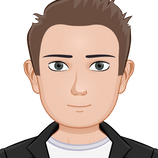 Benjamin joined Monty's in July 2020 as an Administrative Assistant. He works Wednesdays, Thursdays and Fridays. Ben is responsible for keeping the website up to date and making sure that the website is easy to use. He has also started processing orders and working on our marketing initiatives. Ben enjoys spending time inside watching movies and cooking.